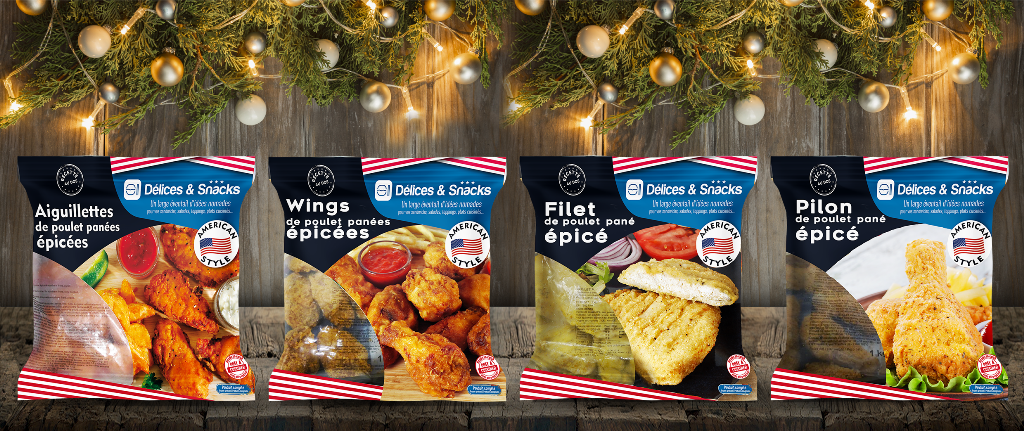 We want 2021 to be an opportunity for you and your employees of reaching new milestones. After this challenging year, we hope for the best in the future and would like to thank all those who have supported us. We thank you for your confidence and hope to share with you a more serene new year.
Our values such as the irreproachable quality of our products and the quality of our service are our main driving force! In this new year, we are committed to providing you with an outstanding service and to continue to improve even further.
In these special times, the whole Volatys team wishes you a happy new year 2021.
In this last edition of the year 2020, we offer you a spotlight on our future product news. Innovation, naturalness and trends are in the spotlight. Our teams will be committed to accompanying you on a daily basis so that you can quickly forget the particular context in which we lived together.
Novelty 2021: Raw chicken fillet cubes in 1kg bag ready to use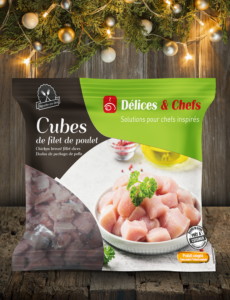 These hand-cut raw chicken breast cubes are a real reference on the poultry market.
Already cut and ready to use, they guarantee you an optimal portion cost. Quick to process, they can be adapted to all needs. They are ideal for all your preparations, salads, pizzas, tacos, wrap…
With their original cut, their IQF deep-freezing and their 1 kg bag, our raw cubes are adapted to the requirements of professionals.
Délices & Chefs, solutions designed for inspired chefs.
Volatys is constantly reinventing itself to offer you a service and products that continually improve in quality and are adapted to your needs.
For this new year, Délices & Snacks will give special attention to its American Style range.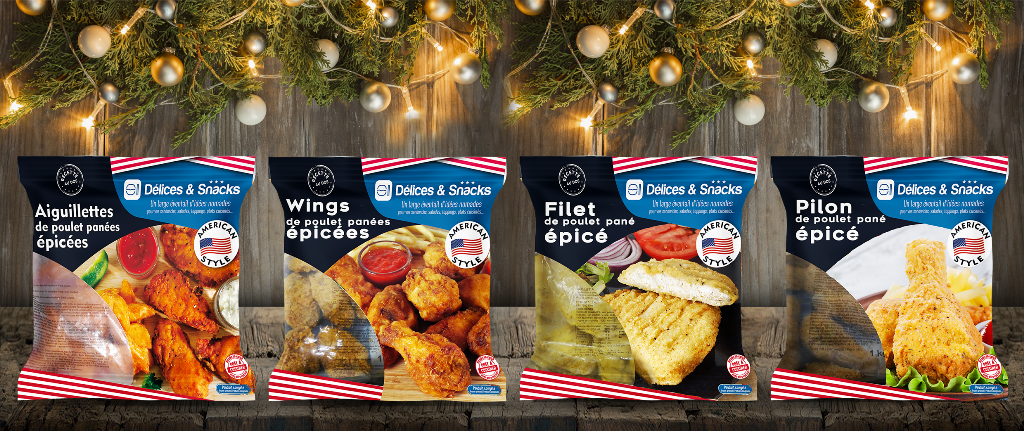 Based on authentic American recipes, American Style Délices & Snacks products will make you crunch with pleasure. Soft and tasty chicken pieces with a crispy and slightly spicy breading for an irresistible result!
What better than "Made in USA" packaging to highlight these daring and gourmet recipes. What better than "Made in USA" packaging to highlight these daring and gourmet recipes.