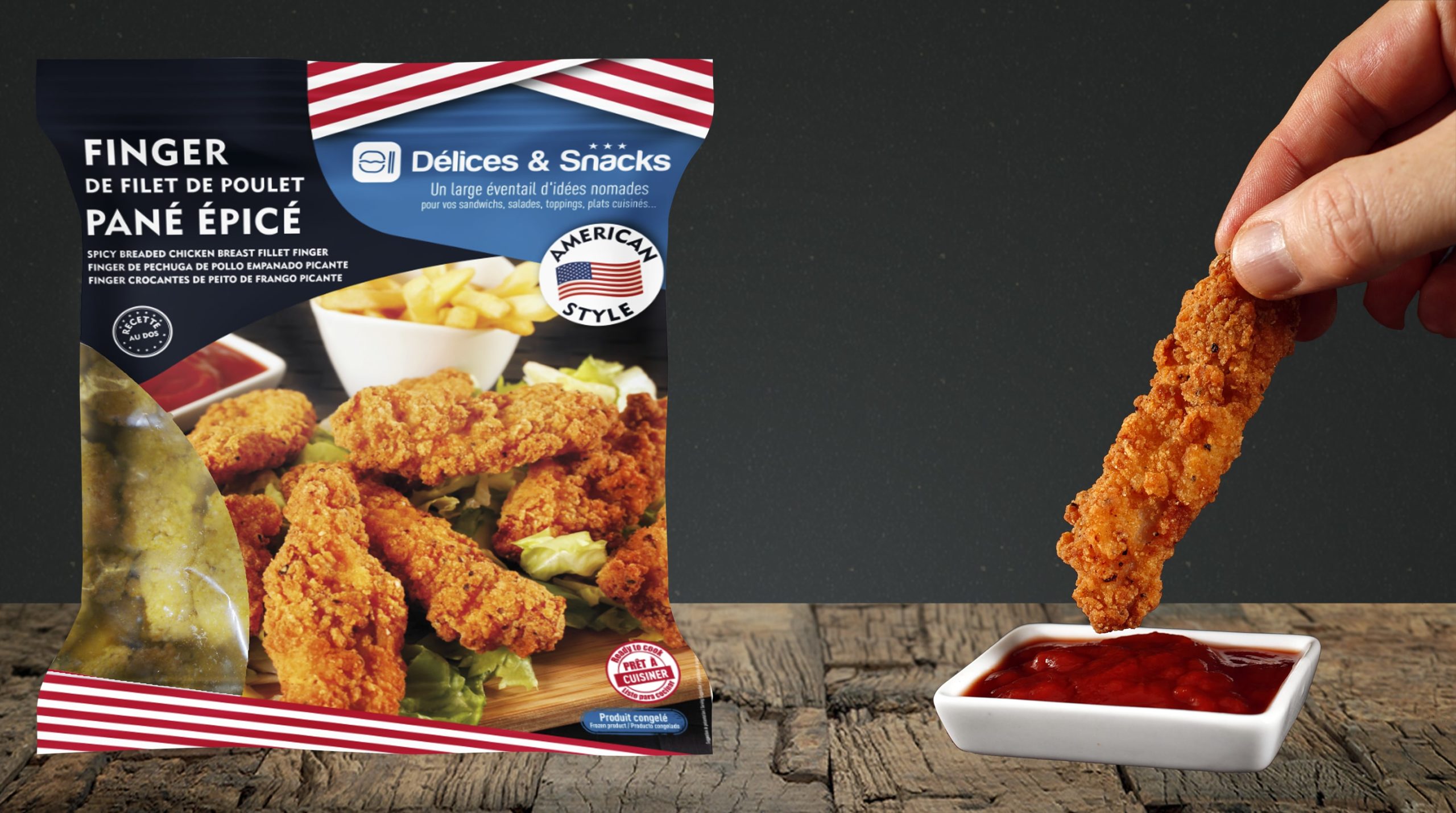 Volatys, IFS certified for the 6th consecutive year with a score of 99,46%

This certification ensures the quality and safety of the products, thanks to total control of the upstream chain, from breeding to the finished product.
Each department is committed and grounded in this approach in order to answer your questions and satisfy you on a daily basis.
Volatys innovates… American Style bag of chicken fingers soon available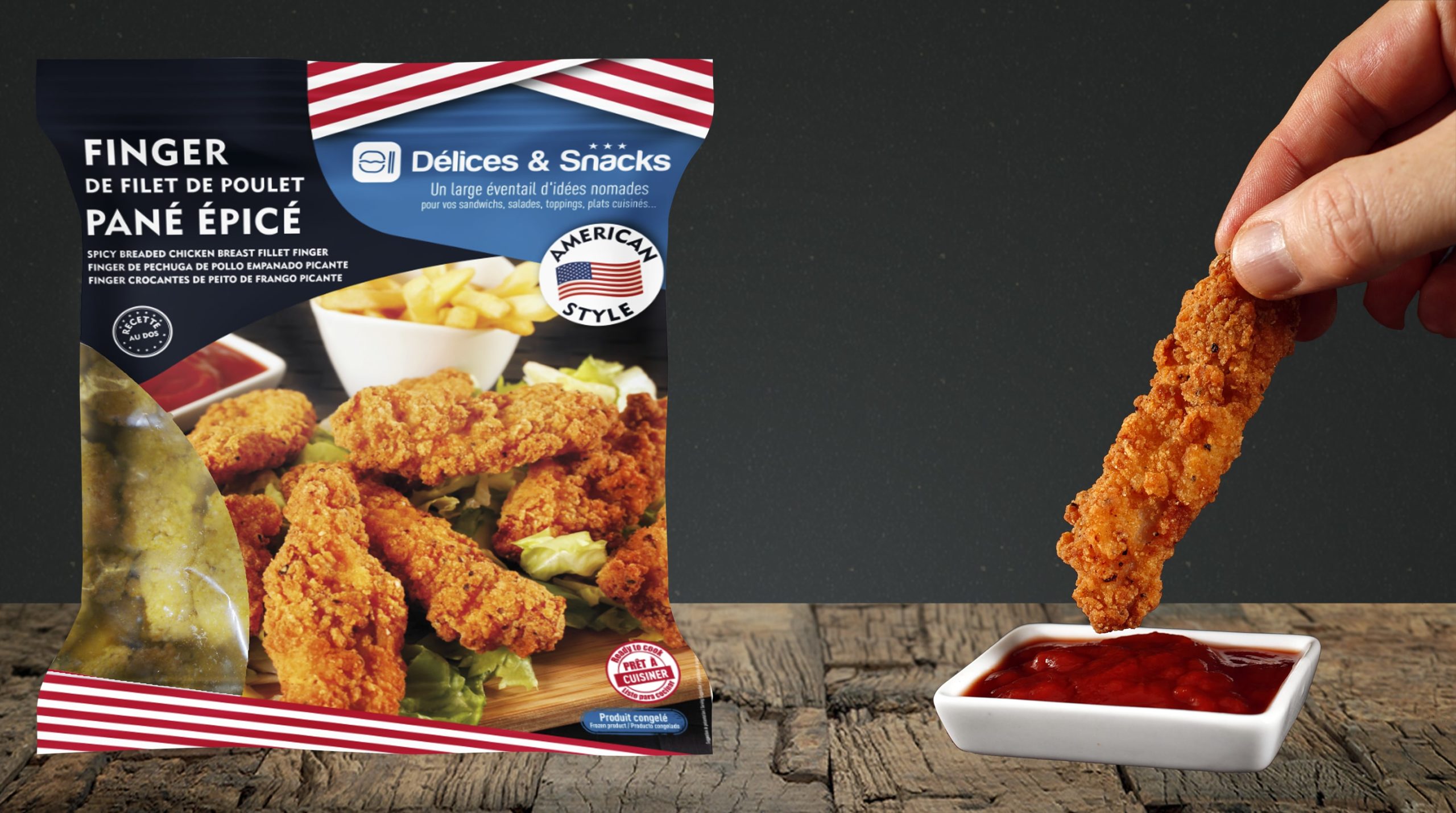 As promised, the launch of the American Style range is approaching
The breaded chicken fillet finger in its new packaging will be available this summer to delight your taste buds.
Extra crispy, generously breaded and deliciously spiced with black peppercorns, these chicken fillet strips are ideal for your salads, wraps, tacos or on an appetizer platter… Accompanied by the sauce of your choice, the Fingers will make you crisp with pleasure!
We will be sure to inform you about the next releases of the American Style range in preview!
Packaging : 5×1 kg
Product code : 11145-CH
The Volatys summer range in the spotlight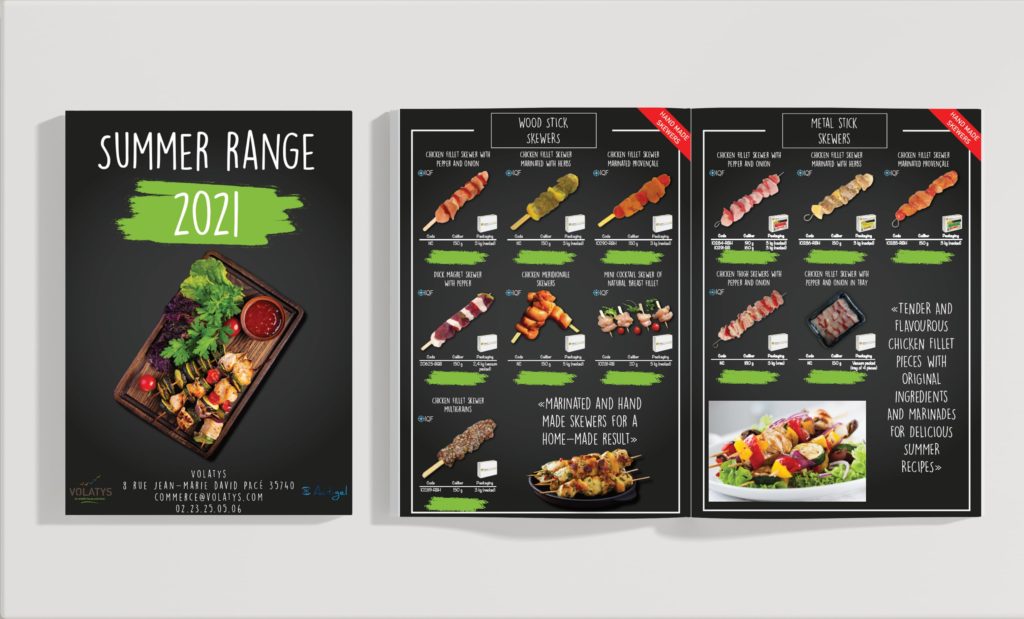 A 100% summer range !
In this resumption period of activity, we would like to highlight our summer range, composed of premium handmade skewers and other summer products.
Whether the chicken fillet skewers are peppers / onions, lemon marinated in herbs, or tomatoes marinated in the Provençal style, all your taste buds will be delighted.
It's the perfect time of the year to highlight our range of premium handmade skewers, made from real pieces of tender chicken and fresh vegetables selected all days and individually frozen.
Crispy pork bacon, french origin : a new Be Snacking product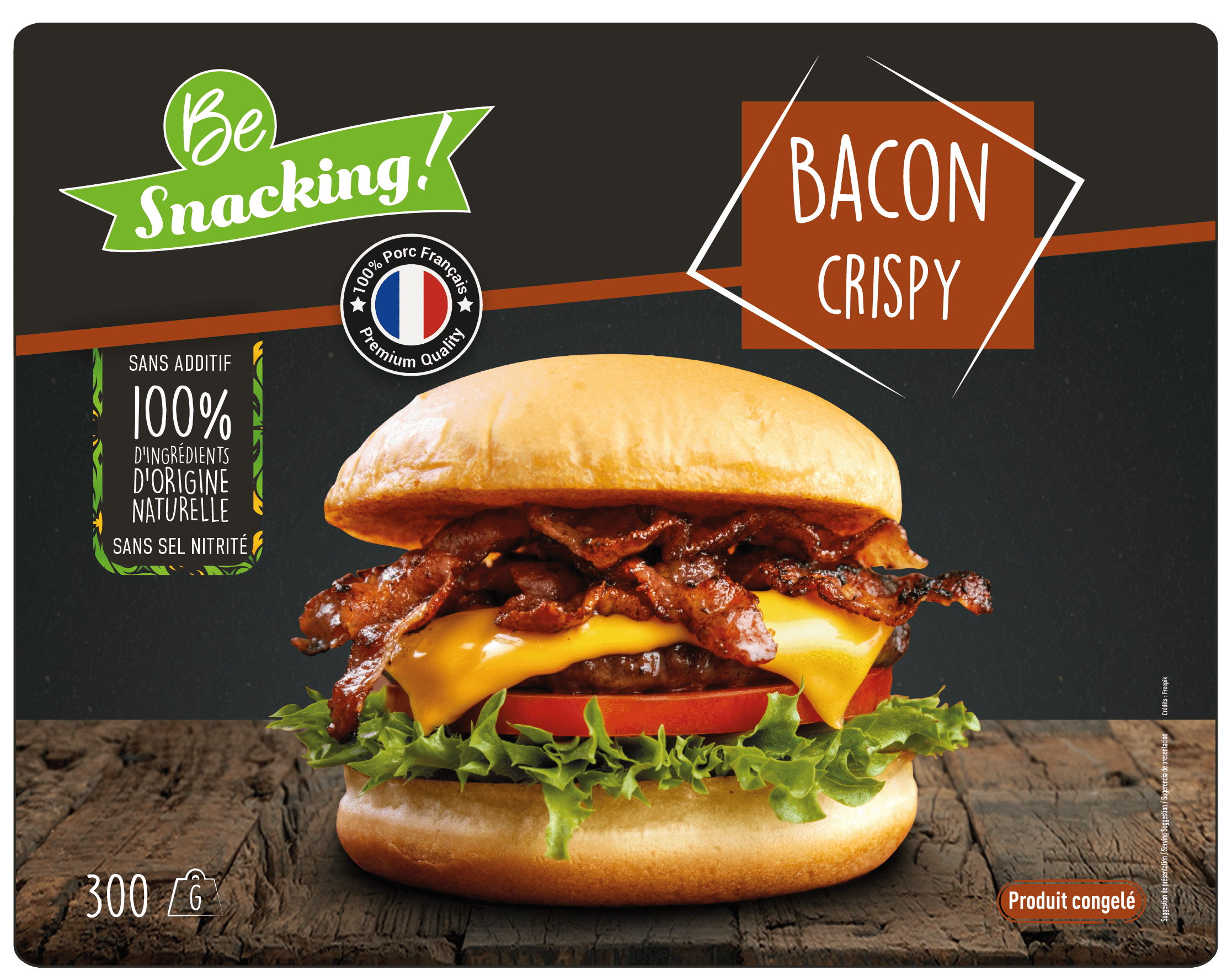 A culinary speciality, Be Snacking crispy pork bacon is an exceptional product thanks to its unique taste.
Its flavours are the result of traditional manufacturing methods. Without additives or allergens, it is traditionally salted and smoked with beech wood.
The pork is 100% French and carefully selected for optimal quality and traceability.
The crispy cooked smoked bacon strips are perfect on your charcuterie platters, in your salads, burgers or on your pizzas… 2 to 3 minutes in the pan are enough for a guaranteed crispy result… a pure delight!
A product available for the beginning of september!
Packaging : 6×300 g
Product code : 90904-FRL
The maxi breaded chicken fillet burger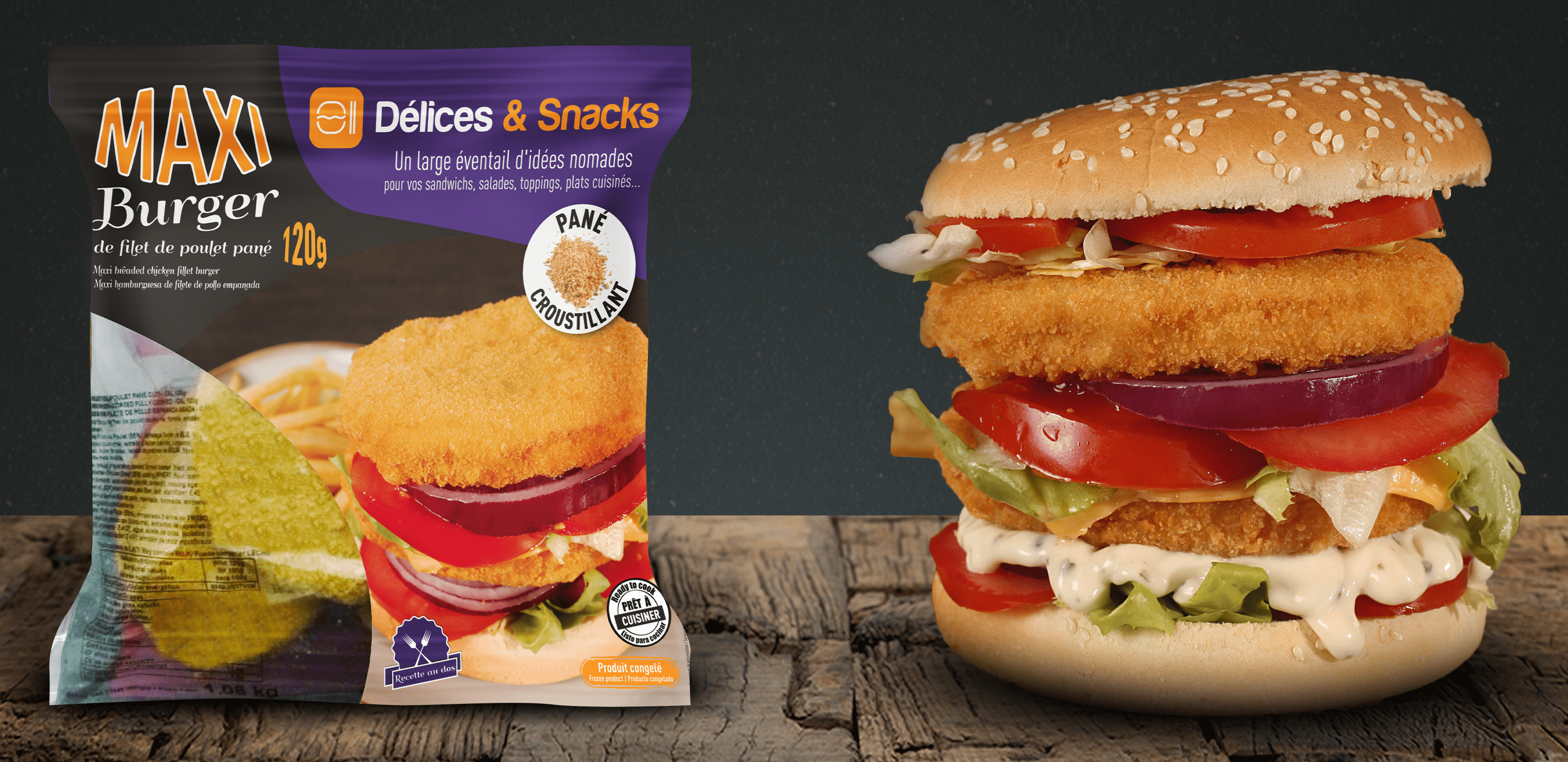 It is clear that burgers make the world salivate!
Délices & Snacks has revisited its range of chicken fillet burgers by introducing a 120g Maxi Burger.
Thicker than a traditional burger, the Maxi Burger from Délices & Snacks lets you make tasty XXL burgers. It will be perfect for the most demanding gourmets!
Based on good chicken fillets, already cooked and ready to use, this burger is ideal for snacking, as well as for sale on the spot or to take away!
Packaging : 5×1,08 kg
Product code : 11084-PLH