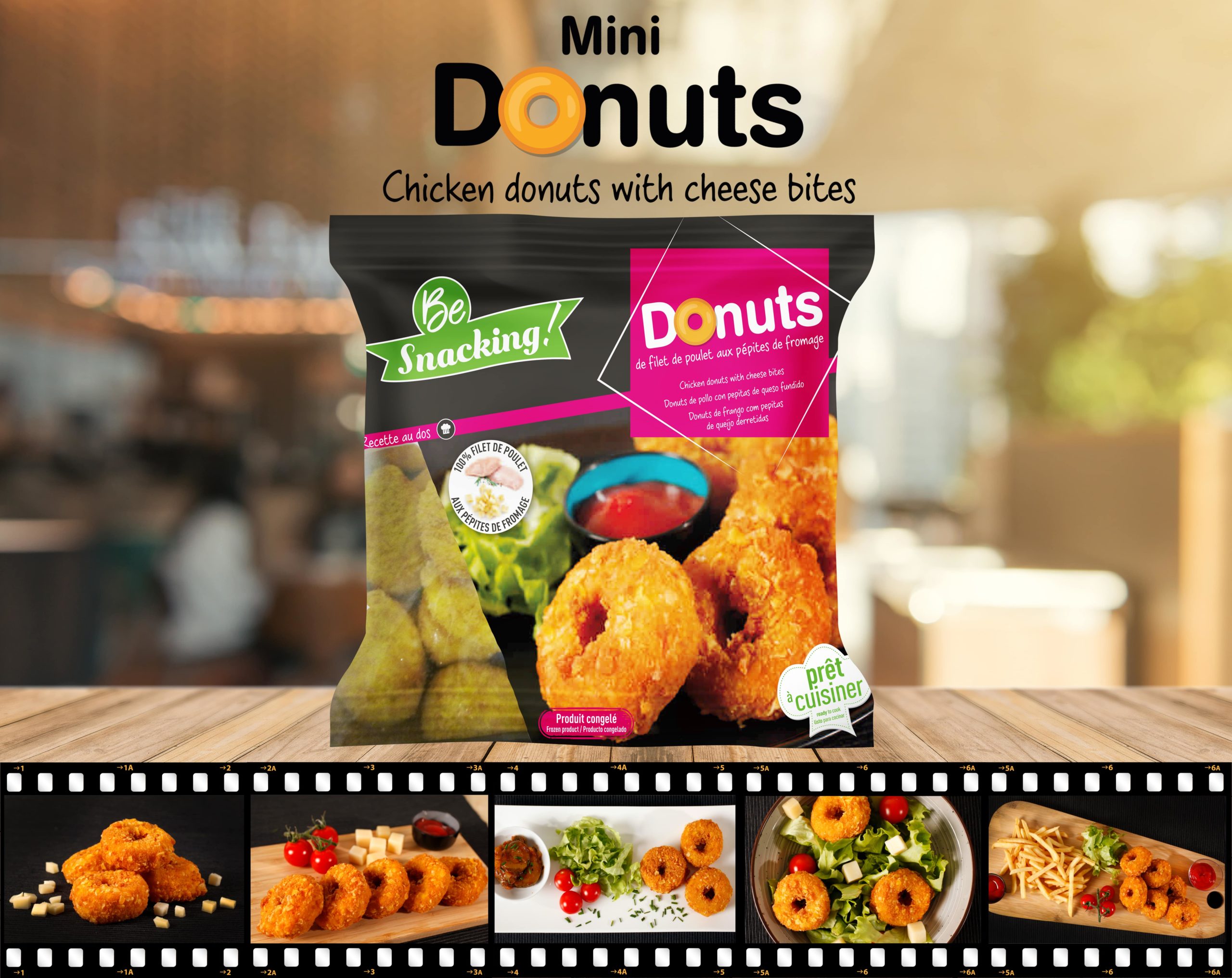 A be Snacking novelty that will delight your tastebuds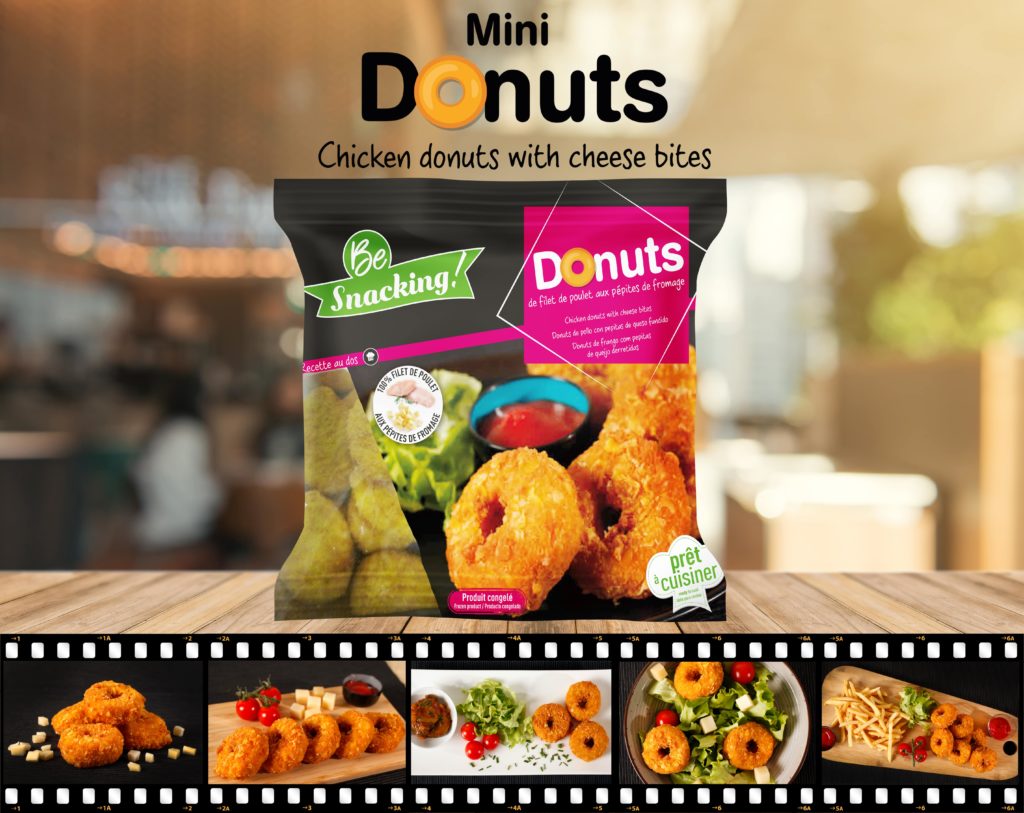 The brand new breaded mini donut is compounded of chicken breast fillet and cheese bites (gouda cheese & emmental). An innovative shape and a unique taste made from crunchy Corn Flakes breading hiding a melt-in-mouth and gourmet texture.
Playful product, the donut lends itself to all fantasies and it can be enjoy in many different ways : in a salad, on an appetizer platter, with a variety of sauces, as a main dish, served with fries, veggies or lettuce… In any ways it will be a true success from both children and adults!
Individually frozen, portioned, cooked and ready to be served, the donut is practical and easy to return. Furthemore, it also eases the cost control management.
Packing in bags « Be Snacking » of 800 grams
Product code: 11029-PLH
Always more attendances for a better customer service!
For this 2021 fall, we would like to introduce you to our newcomers, and to present the last internal changes: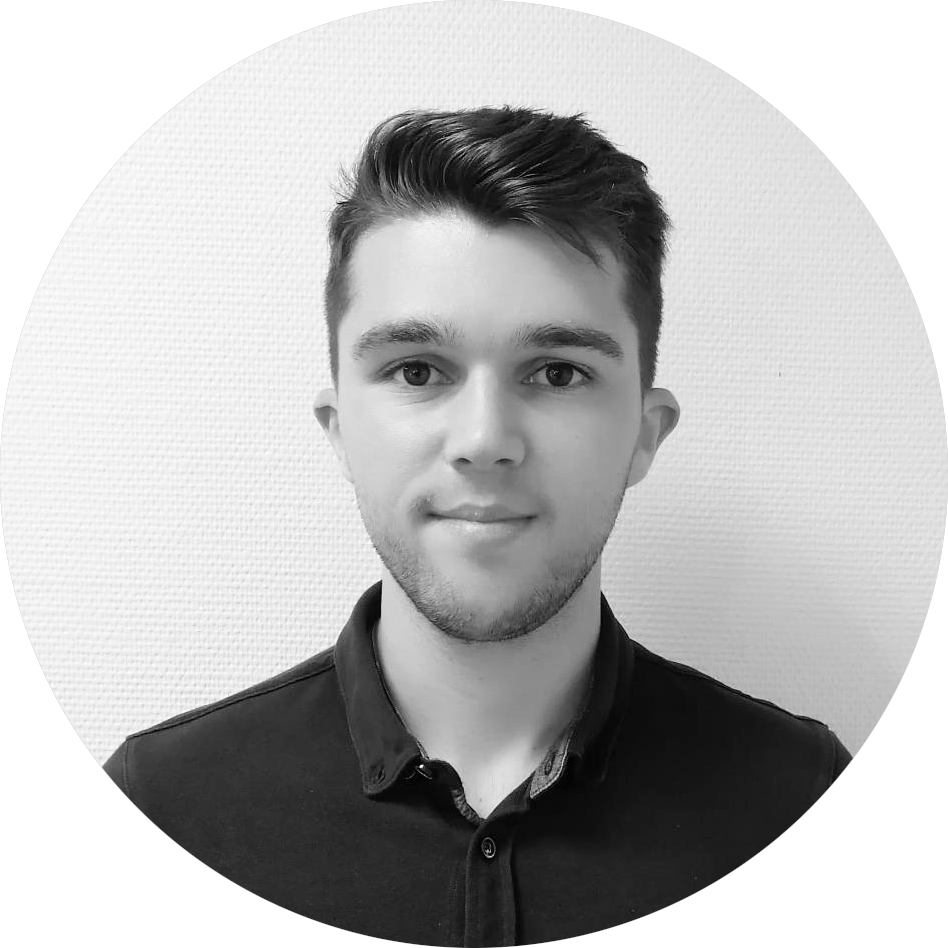 Thomas, Export Sales Department
« Volatys' collaborator since a year and a half, I got the opportunity to swap from the industry market to the export one. With much motivation and willingness, I took this opportunity to support the company in its internationalisation strategy. It allows me personal and professional development in a safe environment.»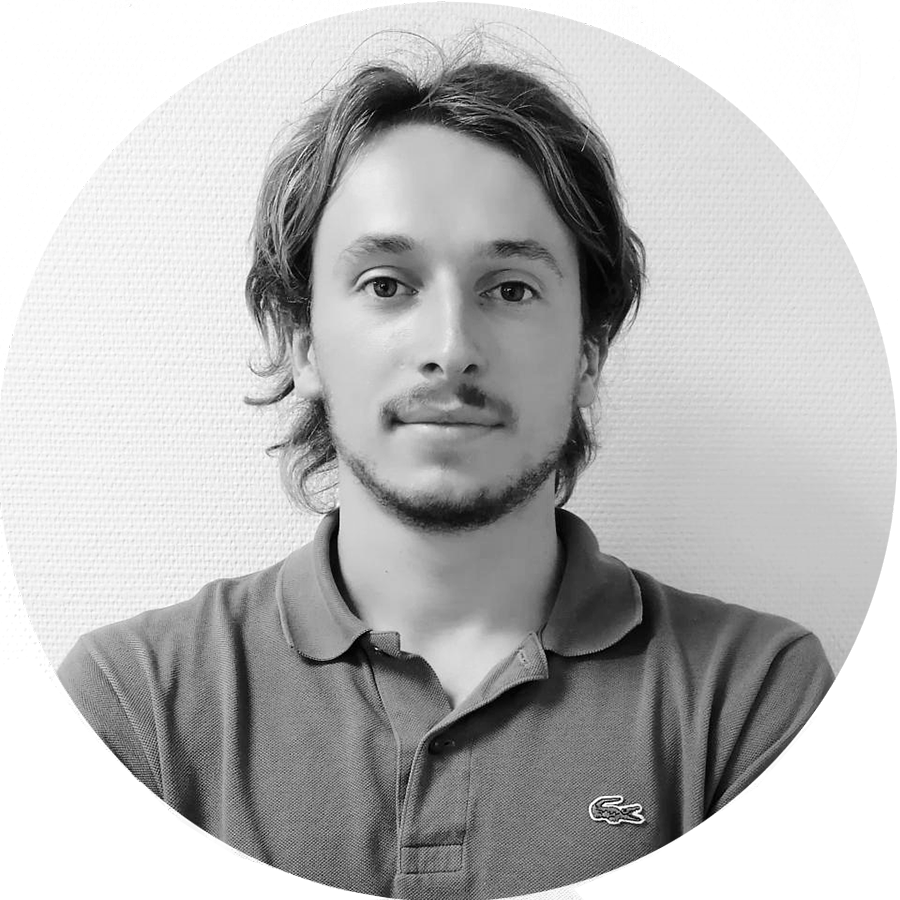 Rénald, Industry Sales Department
« I recently joined Volatys with a great motivation. My main goal is to grasp all commercial techniques alongside my high qualified collaborators. My desire is to use the skills I acquired during my education's years to achieve my full potential in this job.»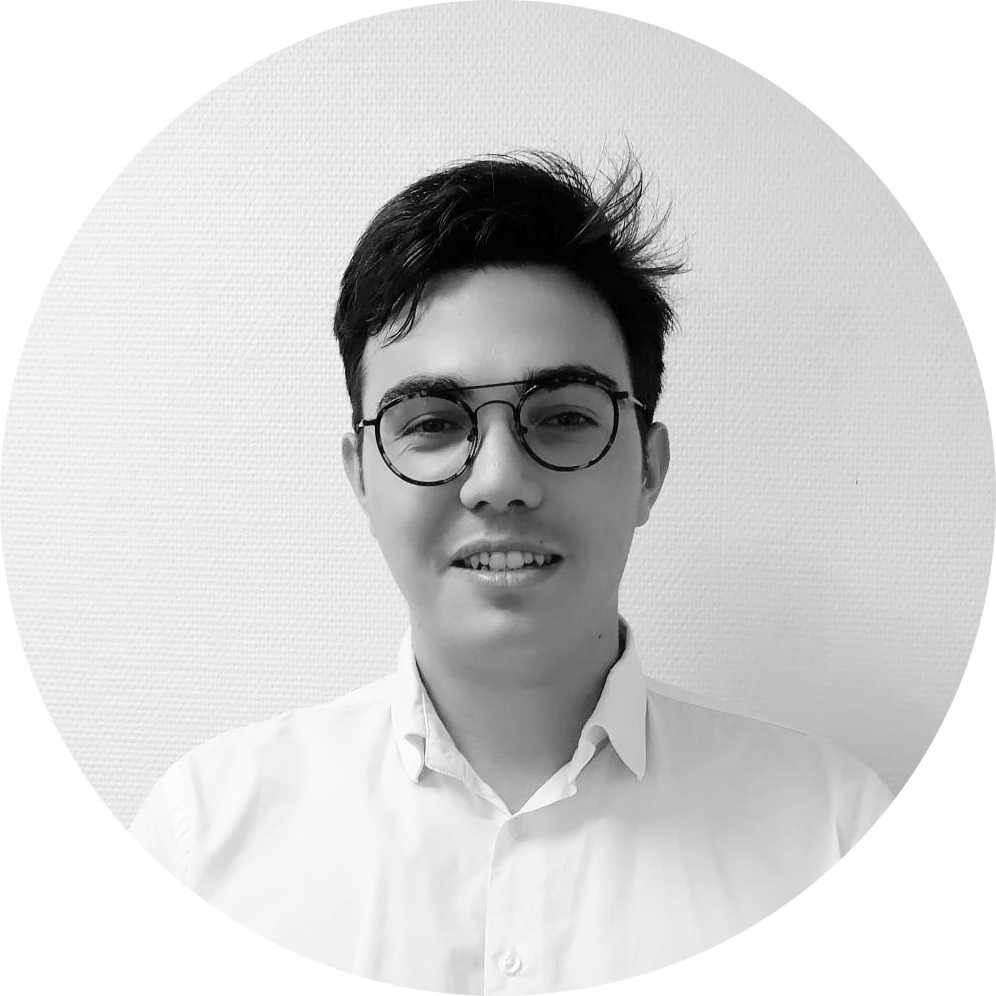 Paul, Actigel Sales Department
« Very glad to be joining the Volatys' team as a sale representative! It's the beggining of a new adventure in a field that was previously unknown to me. Attractive missions and a thrilling challenge to achieve. I'd like to thank M. Nicolas and M. Cloteaux for their confidence and this opportunity! »
We wish them all to fully enjoy their new functions. We are delightful to welcome them in our team and we are sure that their capabilities and their talents will have a positive impact on Volatys' constant development. Welcome at Volatys!
Volatys in the specialized press
Concerned to communicate in the specialized press, Volatys got published last July in "Le Monde du Surgelé", then in "Neo Restauration" in September.
Fame and visibility are our main communication projects. This ambitious campaign aims to present our innovations in exclusivity to as many people as possible…
And it's just the beginning.