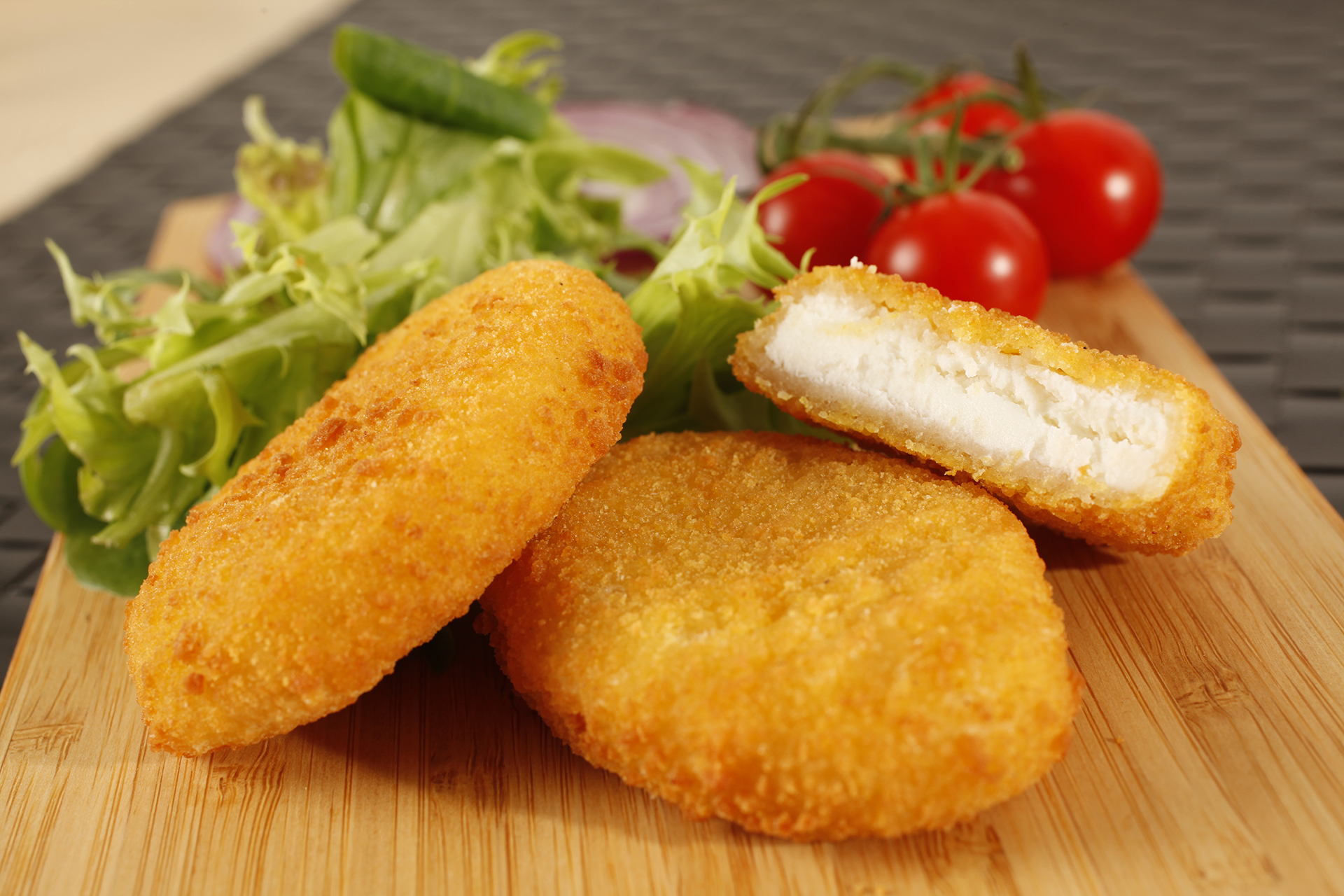 Soon back on the terraces!
As the sun slowly reappears and the beginning of spring approaches, appetizer boards will soon take back their place on terraces tables.
A desire to meet at the end of the day for a pleasant moment ? Whether it's with colleagues, friends or family, these sharing moments are real opportunities for you, restorers and snacking brands.
Breaded goat cheese medallion : a new bag very attractive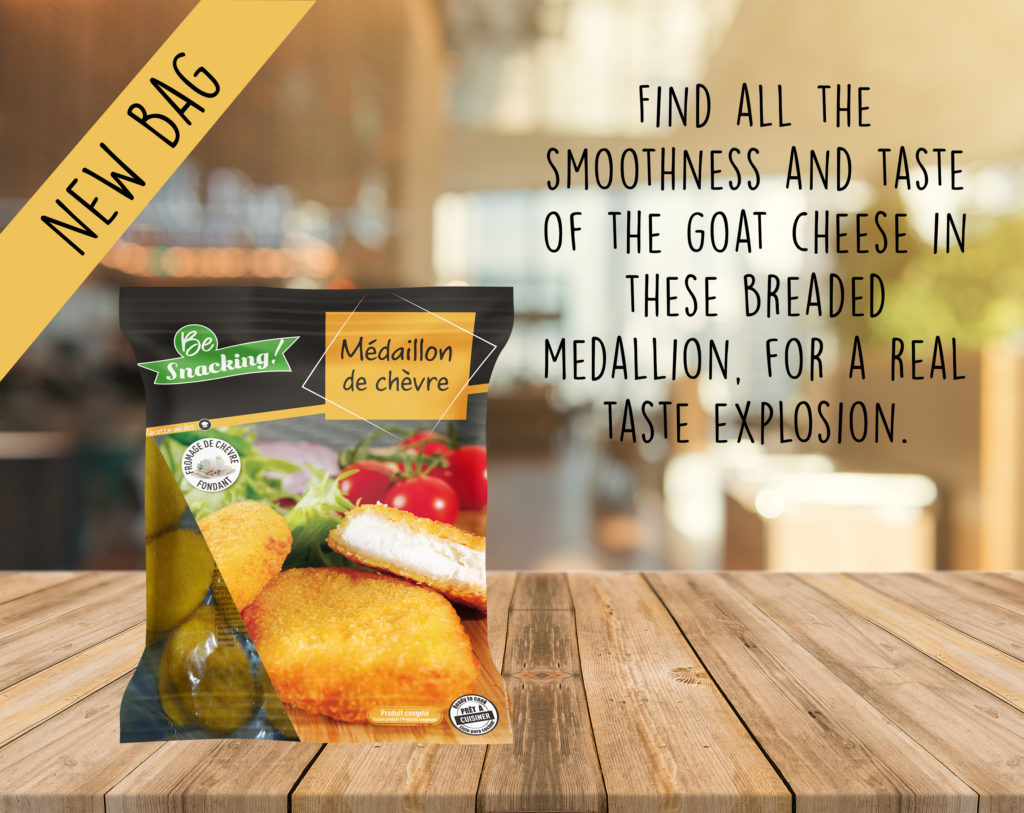 For the occasion, the breaded goat cheese medallion evolves in a Be Snacking bag in a new packaging of 8x600g.
A smaller and less heavy container, more practical and easier to store, better suited to professionals.
Its qualitative and attractive colored visual take the European market. Find a maximum of useful information for a guaranteed success!
A snacking must have
These calibrated golden pucks are made with a generous heart of fresh melting goat cheese and a crispy bread for a gourmand and comforting result.
Easy and quick to prepare for delicious bites, in the oven, in the fryer or in the pan.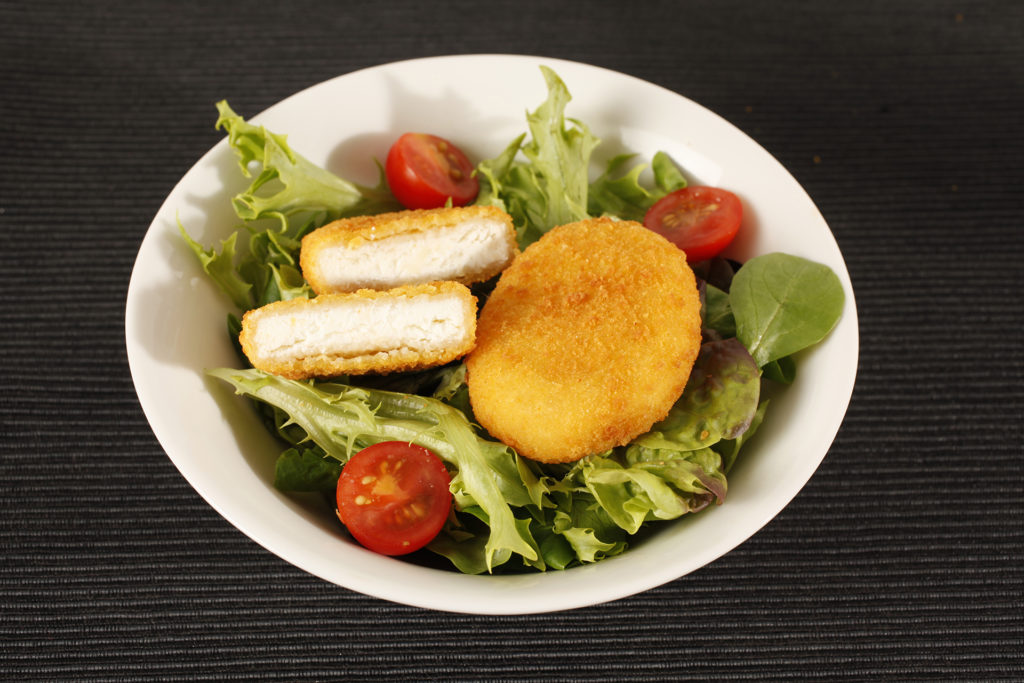 Made in France with the utmost attention, these breaded goat cheese medallions combine tradition, technologie and French know-how for an exceptionnel taste!
This original alternative of hot goat cheese can be use in a wide variety of ways : as an appetizer, a starter, in a salad or in a wrap…
Product code : 11100-FR ➔ 11101-FR
Packaging : 5x1kg ➔ 8x600g
A trendy Appetizer !
Innovate your menus while proposing original appetizer boards different from the classic cheese and meat board. Finger food boards are in the heart of the trend and will give you the same success!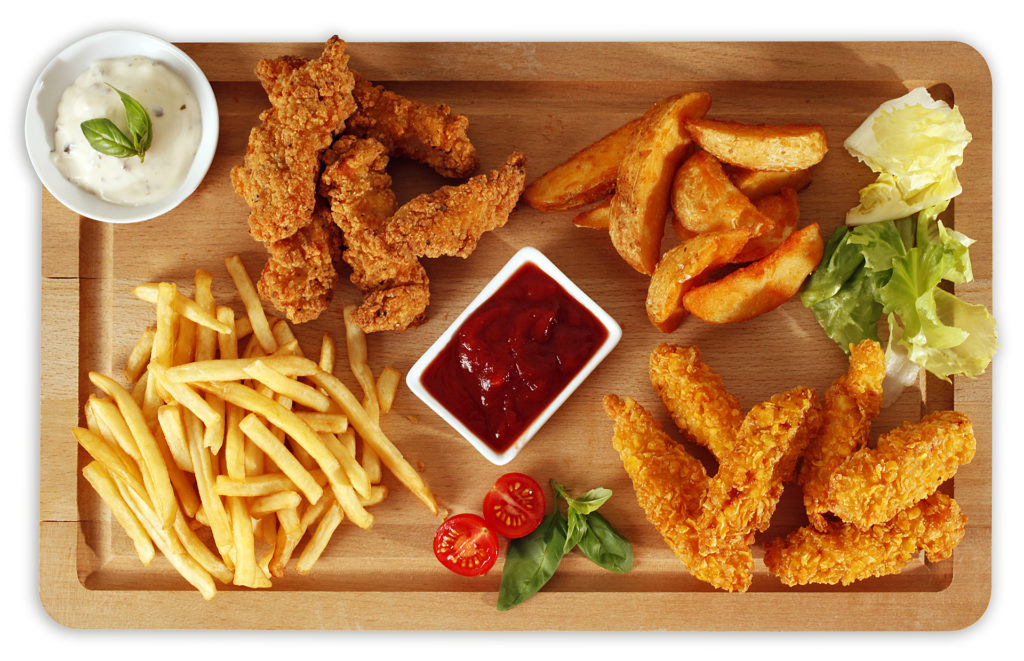 Composed of dipper bites, these appetizer boards allows to nibble in all conviviality, with our fingers along. Accompany them with a selection of sauces of your choice!
Don't hesitate to think outside the box by offering complete and diversified boards with our selection of products : mini camembert, mozzarella cheese, marinated chicken wings, spicy breaded finger…