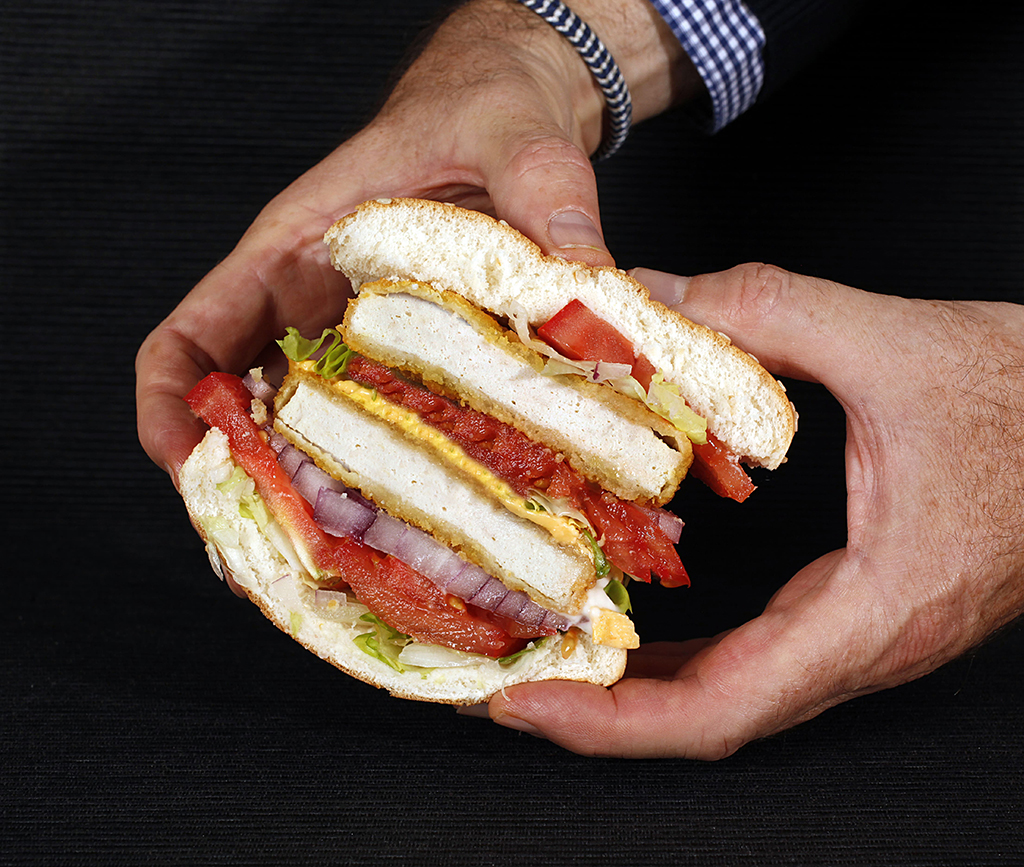 The burger's reign
85% of restaurants in France offer an hamburger on their menu. 80% of them have made it one of the best selling products on their tables. Who could have imagined such a craze?
This last years, whether it's gourmet or healthy, the recipe of this sandwich made in USA has been adopted by the whole world, from the fast-food restaurant to the starred establishment.
To each his own Délices & Snacks burger
Do you need to renew your offer? Take your inspiration from our various alternatives and adapt your menu to offer ever more innovative and tasty dishes!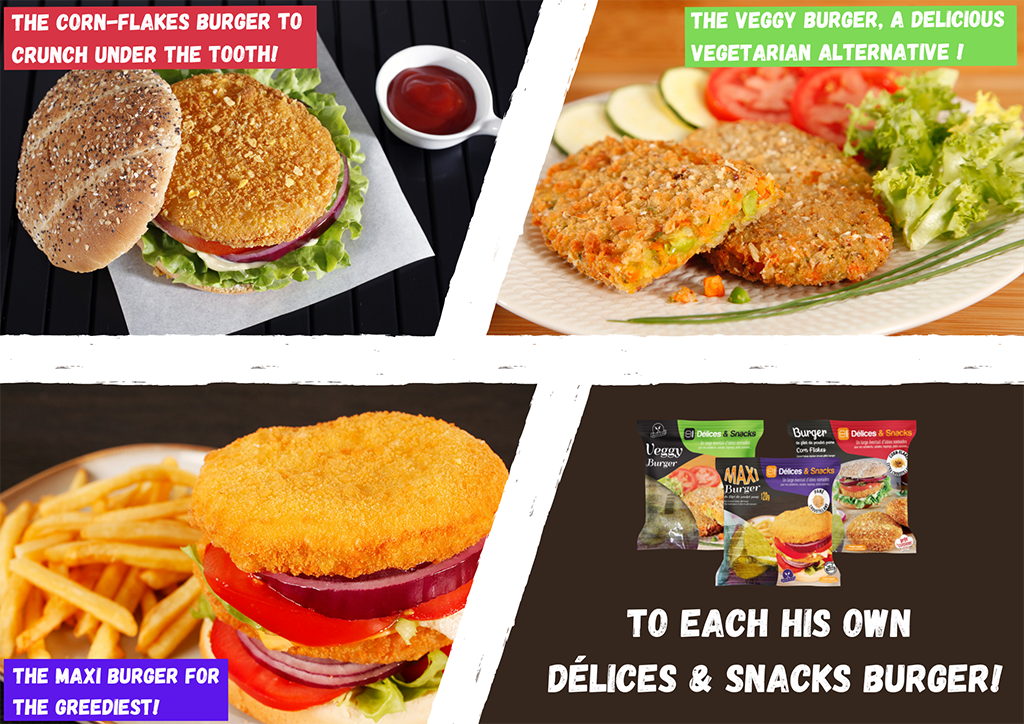 The burgers Délices & Snacks range is distinguished by the use of noble raw materials and by a great proximity with a constantly evolving market.
Our curiosity and our constent search for innovation allow us to stand out with Fast Good burgers : the new premium snacking. Goodness, taste, quality and delicacy, that's the DNA of Délices & Snacks!
The corn-flakes burger: the big winner of the burger podium
Give our cornflake breaded chicken fillet burger a prominent place on your menu.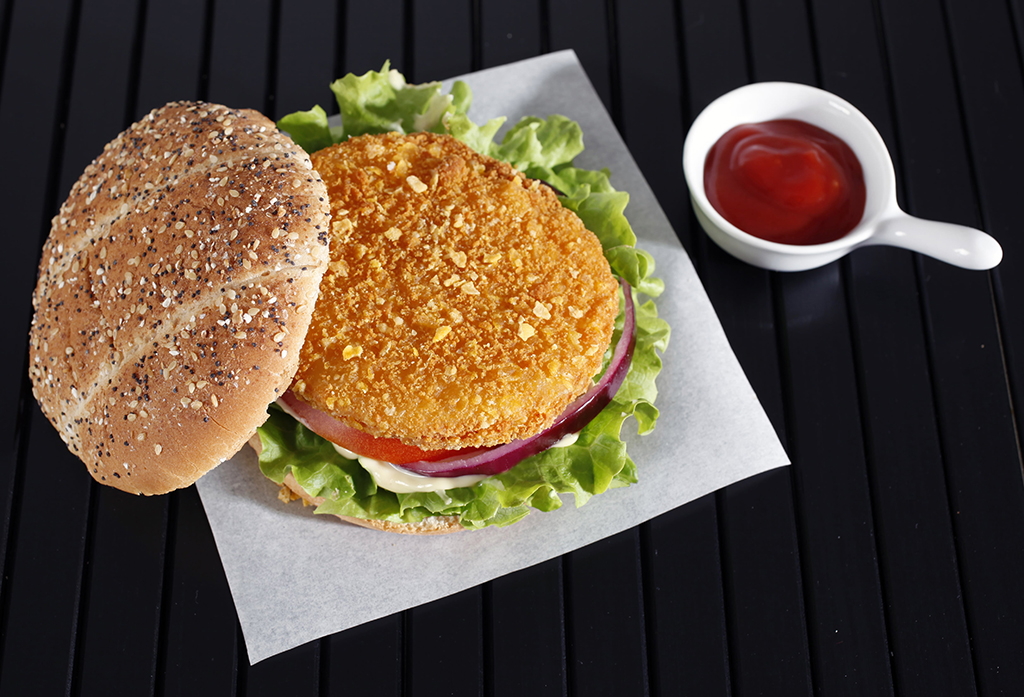 This snacking must-have, with chicken fillet covered with extra crispy cornflake breading is a delicious alternative to traditional beef steak. A tailor-made recipe for your menus!
There is no shortage of ideas for cooking this cornflake burger: it will please everyone, young and old, gourmets and gourmands!
The best of chicken for a product to crunch… This bestseller, king of the well-made burger, will make your customers crack with pleasure!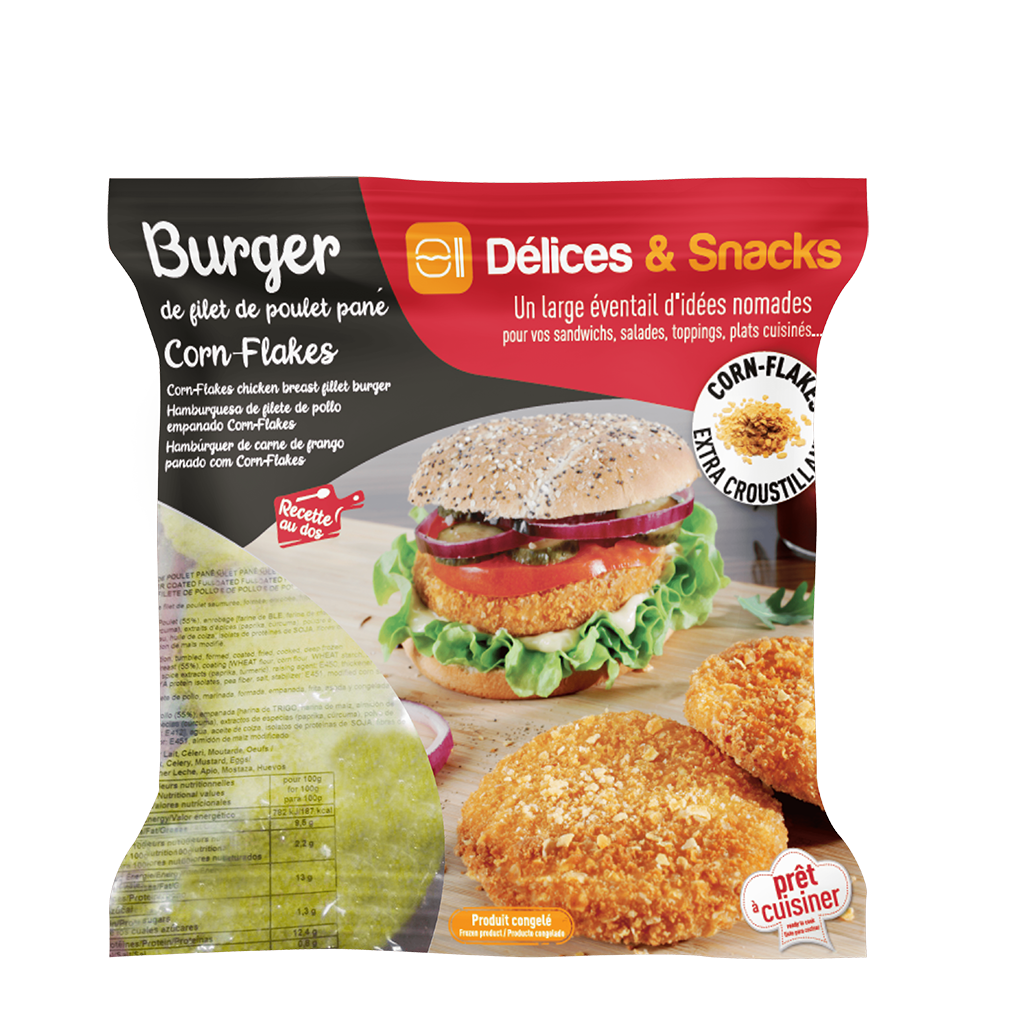 Product code: 11087-PLH
Packaging: 5 x 1 kg
Individually Quick Frozen (IQF)
The maxi burger : a real success story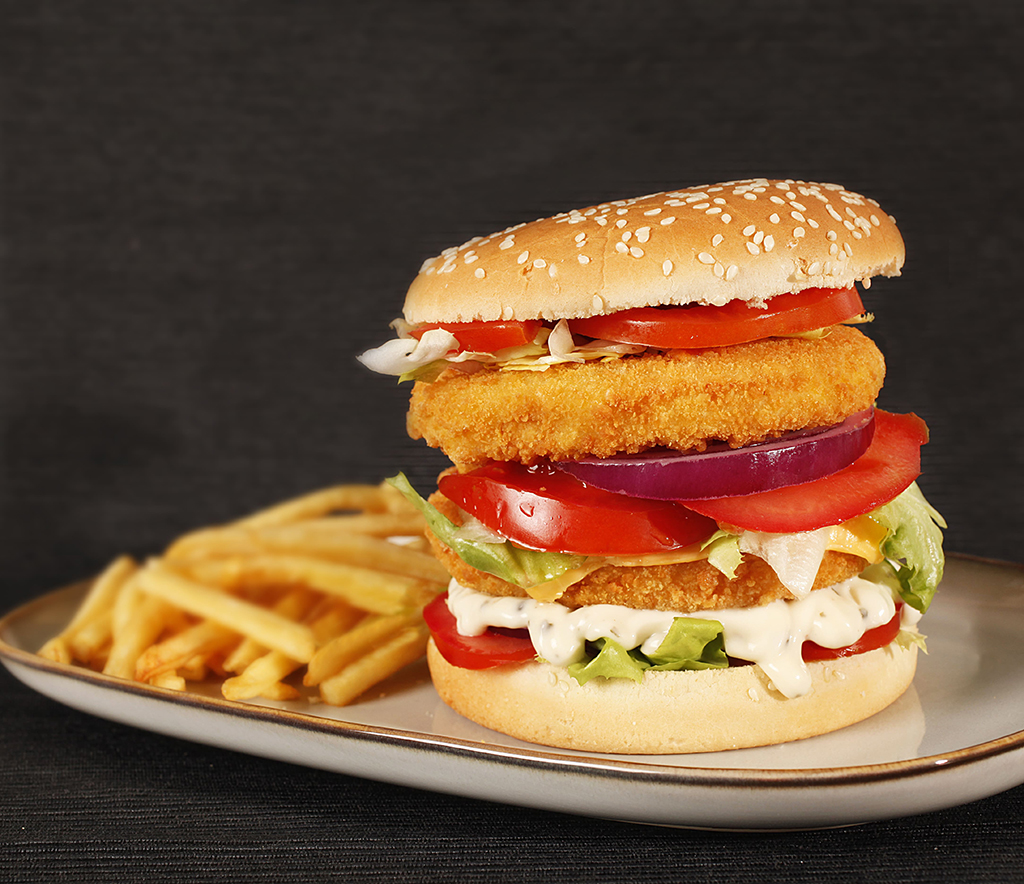 A must-have snacking product, this 120g burger will satisfy even the hungriest of appetites.
Generous and tasty, its deliciously tender 100% chicken fillet meat and crunchy breading make it the product of choice for all your recipes. Optimal taste with good sensations.
New recipe: completely reinvent the hamburger with an original recipe to be found on the back of our new bag: the chicken burger with camembert and honey. A real treat!
The new packaging is scheduled for release in June, so mark your calendars!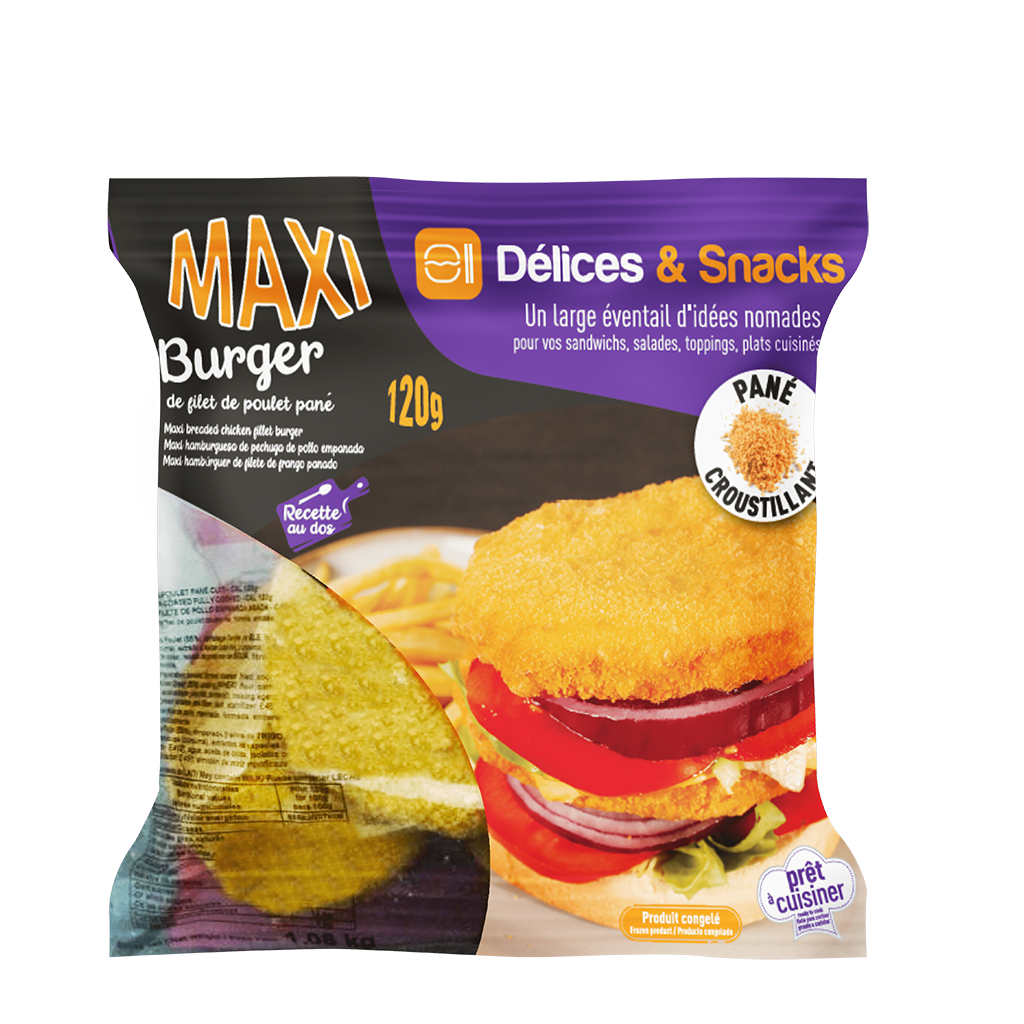 Product code : 11084-PLH
Packaging: 5 x 1,08 kg
Individually Quick Frozen (IQF)
Veggy burger: engage with our evolution 2.0 burger!
Today, 34% of French consumers declare themselves flexitarians. To adapt to the evolution of consumption patterns, we offer you a delicious vegetarian alternative. Guaranteed success on your menus!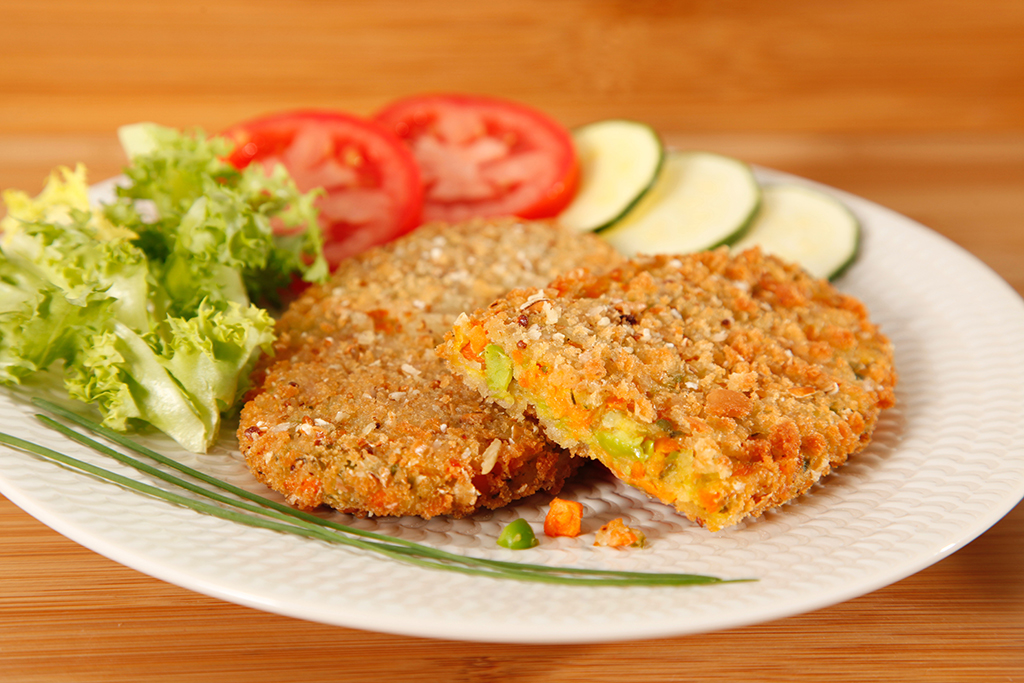 Made from an original blend, rich in vegetables (carrots, salsify, onions, potatoes, parsley, garlic, basil…) and cereals (wheat, rice, rye, barley), the veggy burger is a delicious alternative to the classic snack foods.
With its authentic taste and real vegetable pieces, this vegetable product will appeal to all customers looking for dietary diversity, from meat lovers to vegetarians.
Available in 3 sizes: 70g, 100g and 120g, it adapts to all your recipes.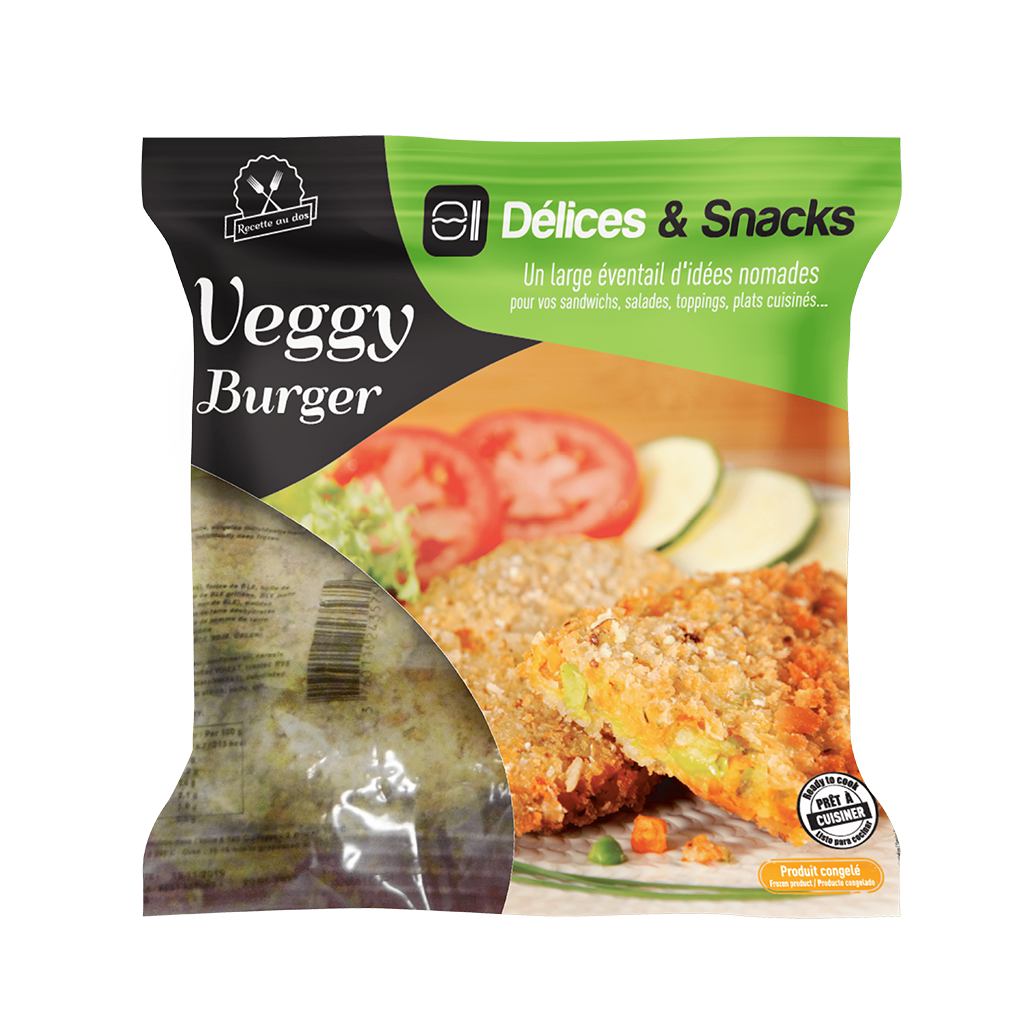 Products codes / Packaging:
11114-FR –> 5 x 0.980 g
11112-FR –> 5 x 1 kg
11113-FR –> 5 x 0,960 g
Individually Quick Frozen (IQF)
Our Délices & Snacks burgers have a long way to go, that's for sure. So which one is right for you?