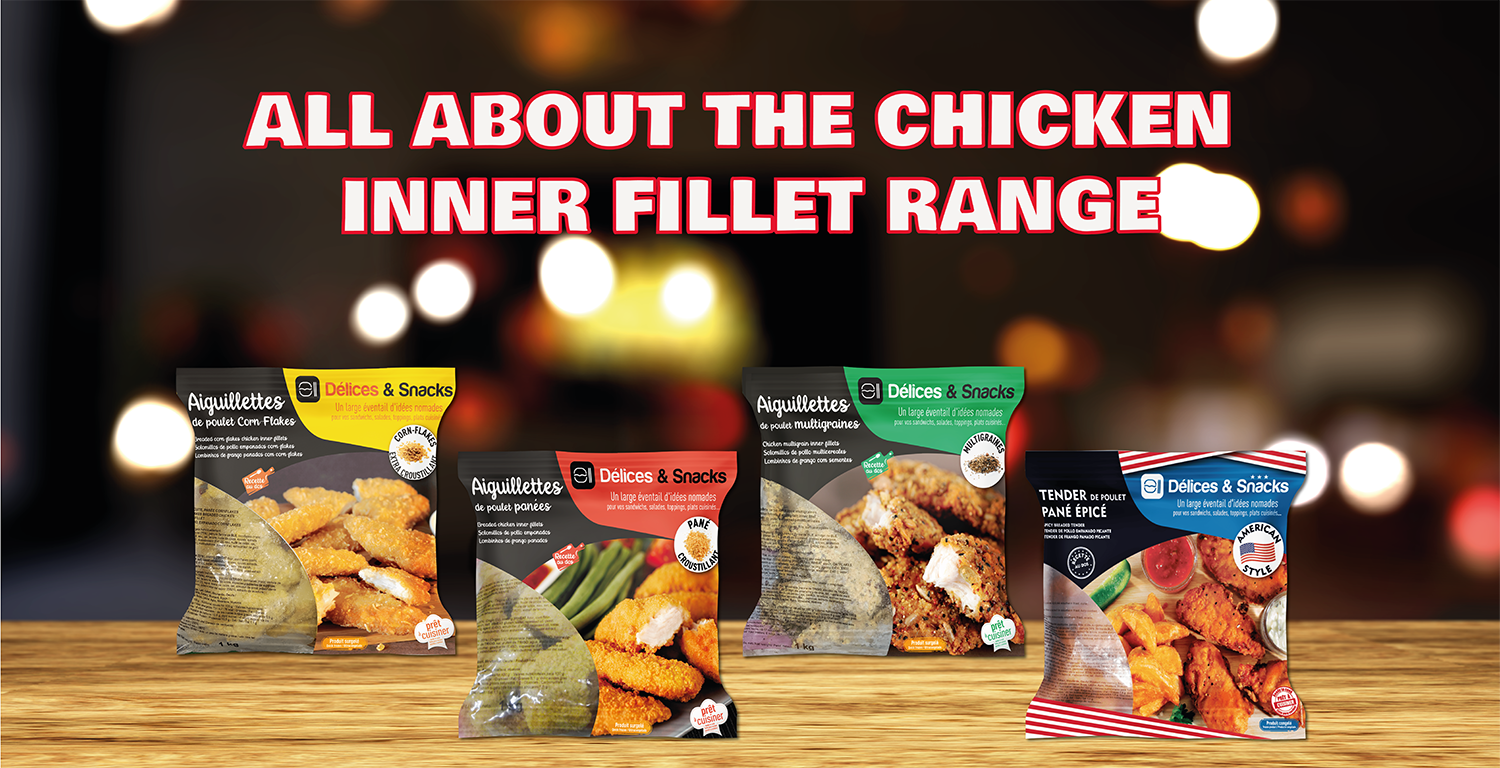 What is a chicken inner fillet?
The inner fillet is the most tender part of the chicken. Very popular, it is a fine, tasty piece of meat. Inner fillet have a very interesting lipid profile from a nutritional point of view, making them ideal for a balanced meal.
Délices & Snacks reinvents the chicken fillet in a coated version for even more deliciousness!
Summer time with Délices & Snacks inner fillet
100% whole muscle, our chicken inner fillet are made with a generous, fibrous fillet and coated in a tasty crispy breading.
Délices & Snacks offers a range of different coatings for its inner fillet : crispy breaded, extra crispy with cornflakes, natural with multigrain or spicy American Style… an ultra-crispy festival of pleasure.
What's important is to innovate when it comes to indulgence !
Because your customers are always hungry for new flavours, Délices & Snacks is reinventing snacking with a selection of chicken inner fillet… A real success with our customers, this range is a must for your menus. They add a crunchy touch to meals and are a big hit with finger foods.
The range has everything to please, so go and discover it !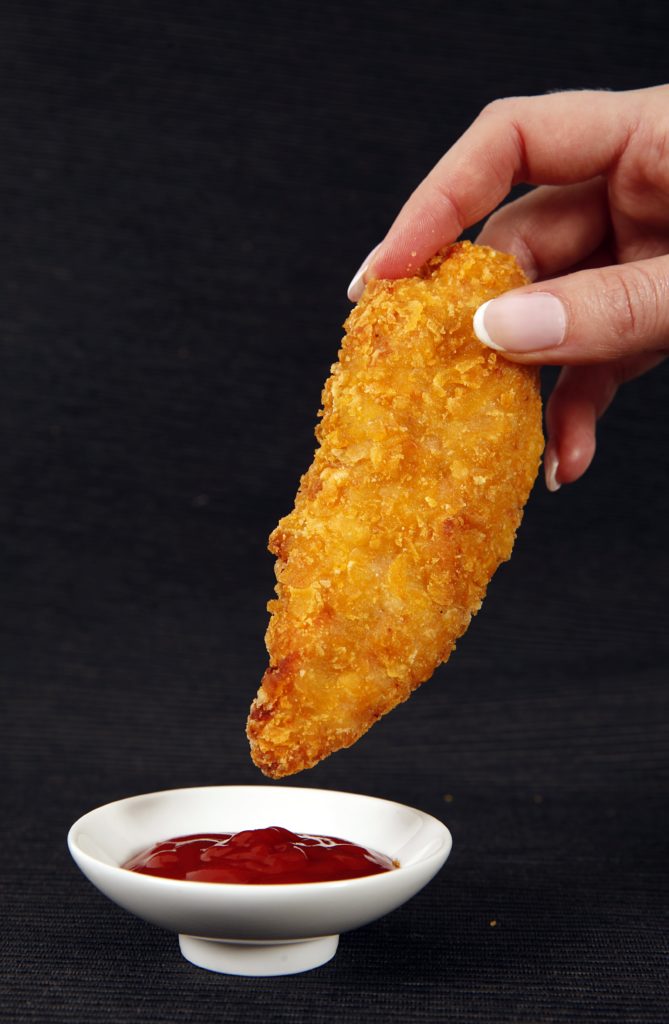 A range of inner fillet for all your uses
Délices & Snacks makes cooking easier with products that are quick and easy to use in the deep fryer, oven or pan.
A range to suit all your uses: as a hot or cold dish, in healthy or gourmet menus, for traditional or fast food, to share or not … anything is possible with our Délices & Snacks chicken inner fillet.
Ideal for your summer menus, to dress up your salads… or to slip deliciously into your wraps, discover our recommendations for use for all tastes!
Breaded chicken inner fillet: crispy
Succumb to this tasty and generous version that will enhance your culinary creativity.
Its natural, crispy breading and beautiful golden colour promise a gourmet result.
This breaded chicken inner fillet is a real must-have on your menu.
Product code: 11010
Packaging: 5 x 1 kg
Freezing: IQF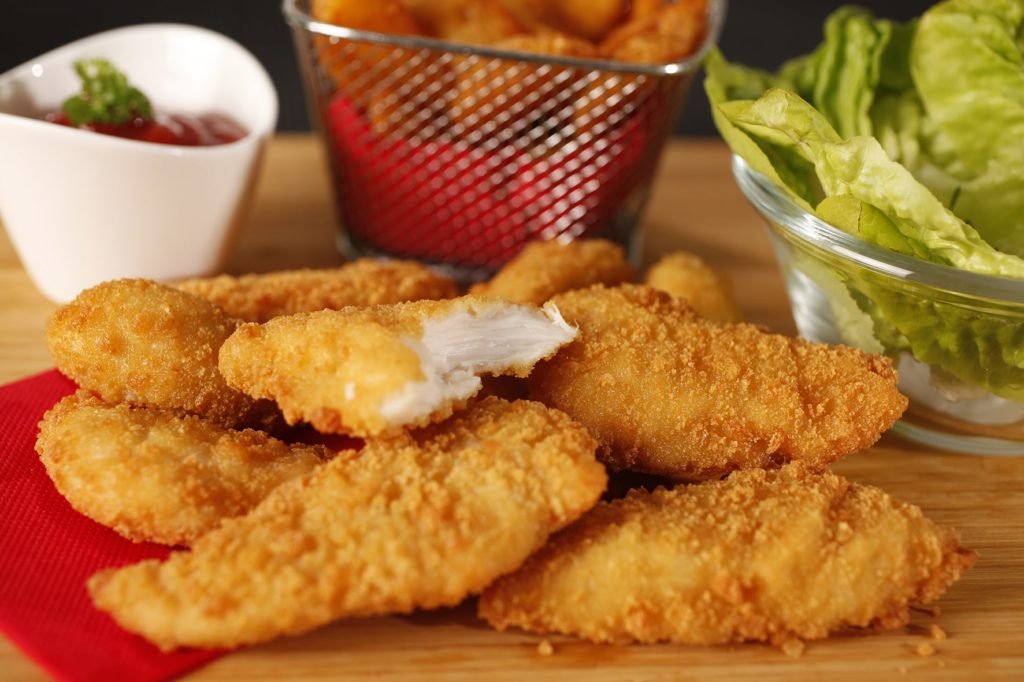 Cornflakes breaded chicken inner fillet: a must-try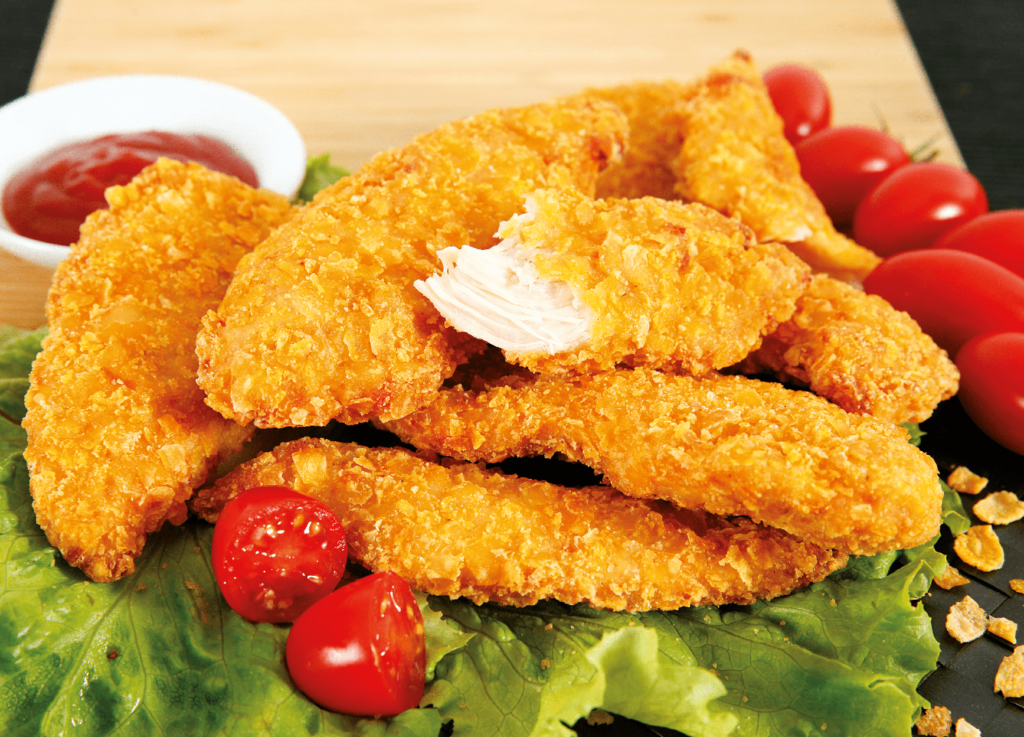 Covered in its famous yellow packaging like the cornflakes, design and ultra-colourful, the leader of our range, the crunchy tender of breaded chicken stands out by its delicious ultra-crispy cornflakes breading.
A very appetising and original sure thing, at the heart of the finger food trend, which wins the race for deliciousness hands down !
Product code: 11075
Packaging: 5 x 1 kg
Freezing: IQF
Chicken inner fillet multigrains: the trendy
The perfect balance between tender, soft flesh and an intense coating rich in roasted seeds (oat flakes, linseed, sunflower, amaranth, chia).
100% wholemeal, this trendy product is revolutionising the snacking world with its naturalness, tenderness and unique taste.
As irresistible as it is surprising, its original breading will appeal to all customers looking for naturalness!
Product code: 11134-PLH
Packaging: 5 x 1 kg
Freezing: IQF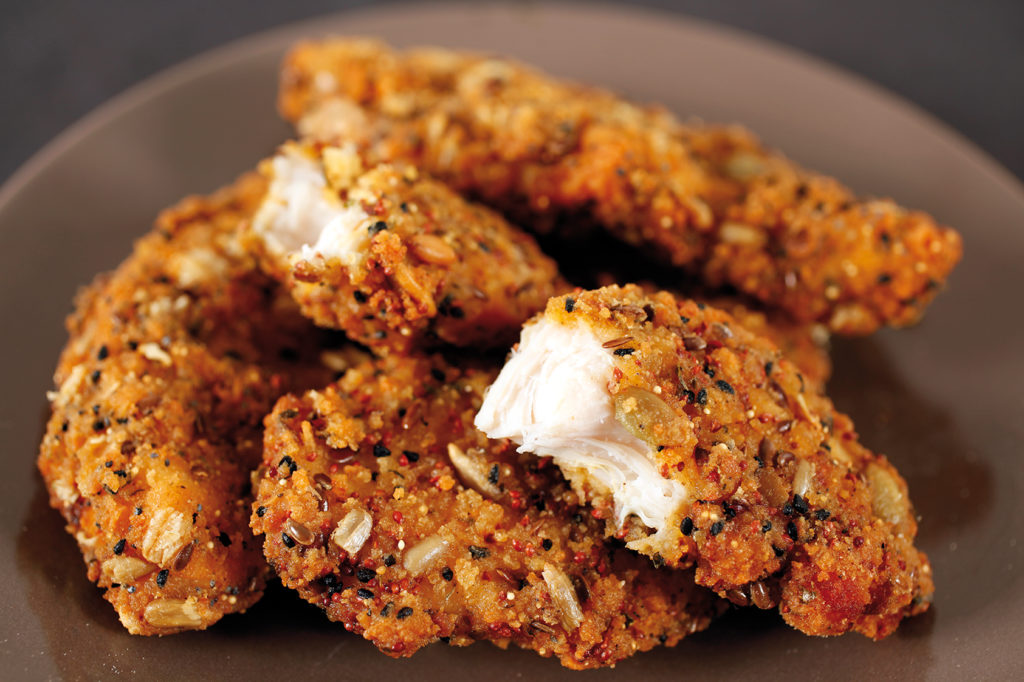 Spicy breaded tender: American Style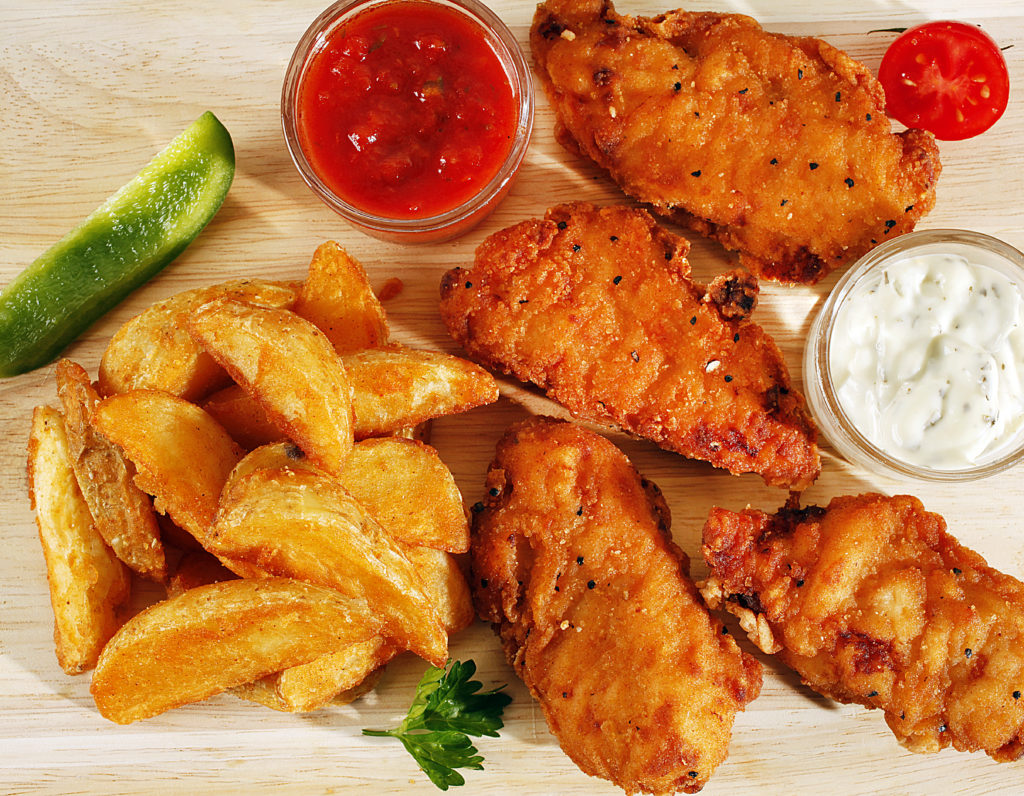 If you're looking for something special, the American Style range offers you its spicy breaded chicken tenders : chicken inner fillet coated in a tenderly spiced, extra crispy breading that combines quality and indulgence.
To be enjoyed and shared without moderation!
Product code: 11151-PLH
Packaging: 5 x 1 kg
Freezing: IQF
Work in progress…
Délices & Snacks has nothing to envy from the other major restaurant chains! As proof, the brand is developing its brand new ultra-trendy flaky breading to complete the American Style range. Puff pastry, spices, ultra-tasty chicken, as crispy as you like… Guaranteed success!
Rest assured, this innovation will live up to all its promises!
So, have you made your choice? Don't wait any longer, order your favourite products!